Products tagged with vapor intermediate hockey gloves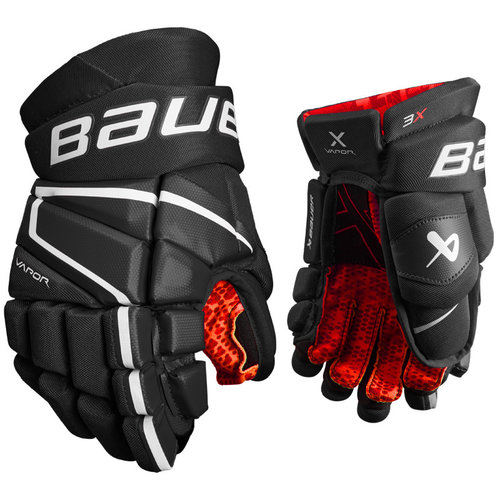 Bauer Vapor 3X Hockey Glove - Intermediate
Bauer's Vapor 3X Hockey Glove's unique vapor tapered fit is designed with comfort and protection in mind. The dual density foam package give s the Vapor 3x the perfect balance of protection and comfort.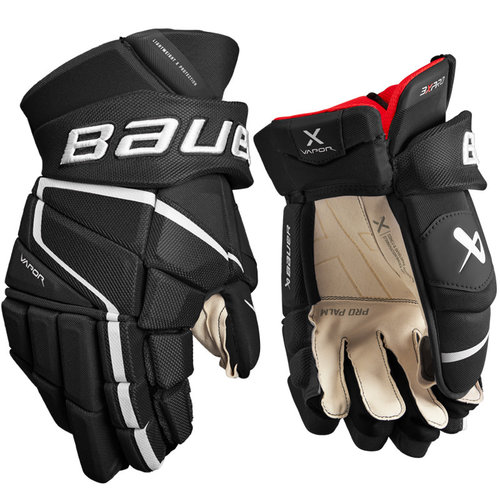 Bauer Vapor 3X Pro Hockey Glove - Intermediate
Bauer's Vapor 3X Pro Hockey Glove is built for the elite stickhandler. Dual-density foam package with PE insert throughout provides an elite-level protection package. Pro level preferred ivory microsuede PRO palm provides a pro-style feel.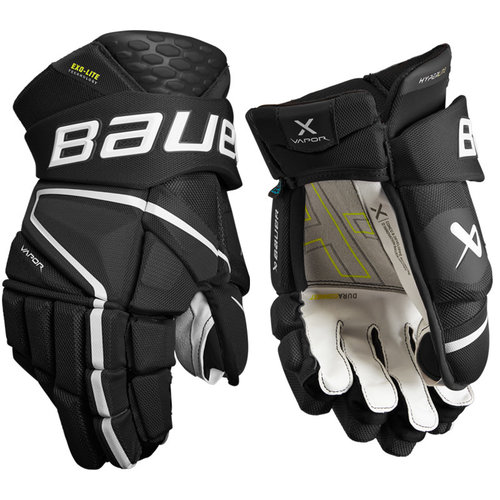 Bauer Vapor Hyperlite Hockey Glove - Intermediate
Bauer's Vapor HyperLite Hockey Glove is a stick handler's ultimate control tool. Providing the lightest elite level protection, its dual density foam package with energy absorbing DC Tech foam combines with a molded SHOCKLite foam backhand.