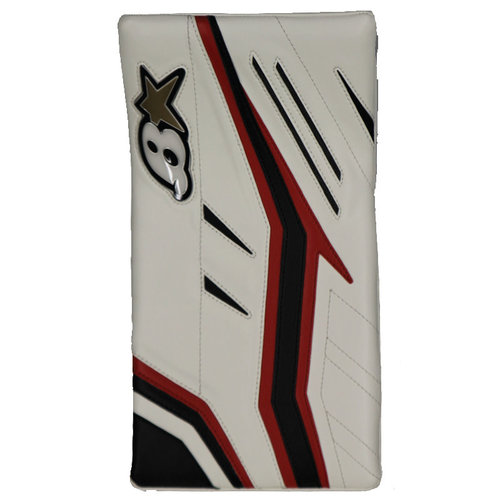 Brian's GNETiK X5 Goalie Blocker - Junior
Brian's Custom Pro GNETik X5 Goal Blocker is lightweight with a squared balanced blocker board and a beveled nose for securing the blocker to the ice with the paddle down. With a wide cuff opening with high density sidewall protection and more...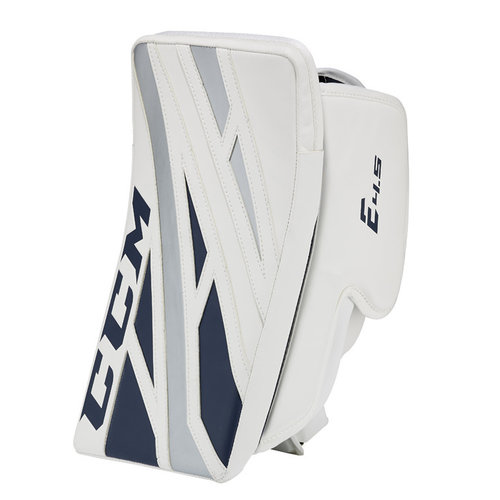 CCM Extreme Flex E4.5 Goal Blocker - Junior
The new Extreme Flex 4.5 Blocker transfers puck energy to propel it to the corner, and has a balanced lightweight design to control rebounds.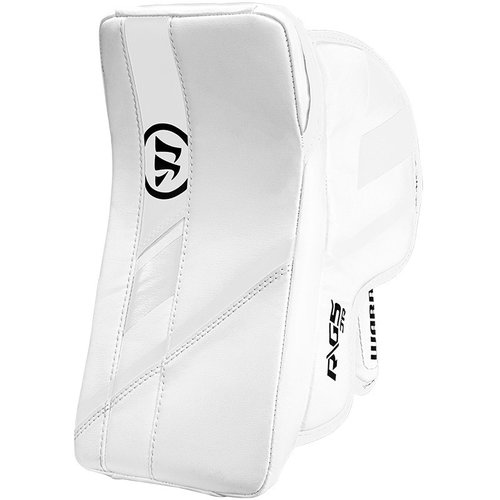 Warrior Ritual G5 Goal Blocker - Junior
Warrior's Ritual G5 Junior Goalie Blocker is a lightweight design with high quality materials, clean construction and easy flex protection.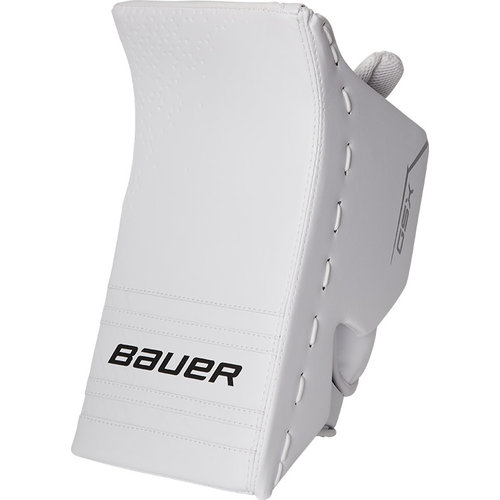 Bauer GSX Goalie Blocker - Junior
The Bauer GSX Blocker is for the recreational goalie. It features the flex cuff of Vapor with the coverage of Supreme, and now has new player dimension palms - allowing for a better feel and connectivity.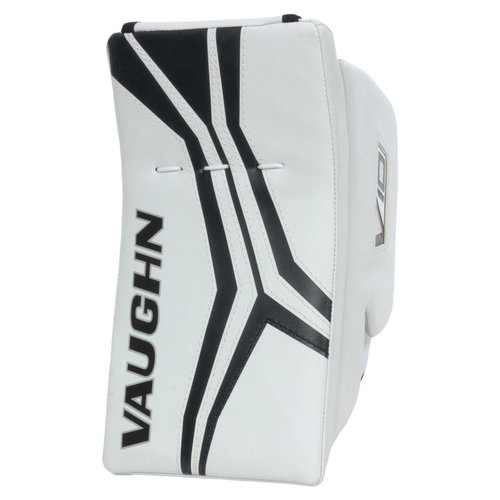 Vaughn Velocity V10 Goalie Blocker - Junior
Article code
803870300320
Vaughn's Velocity V10 Junior Goal Blocker brings a deep board top bend for puck deflection while the palm has been designed for an improved fit and comfort. A large index side finger protection and the floating cuff design increases wrist movement.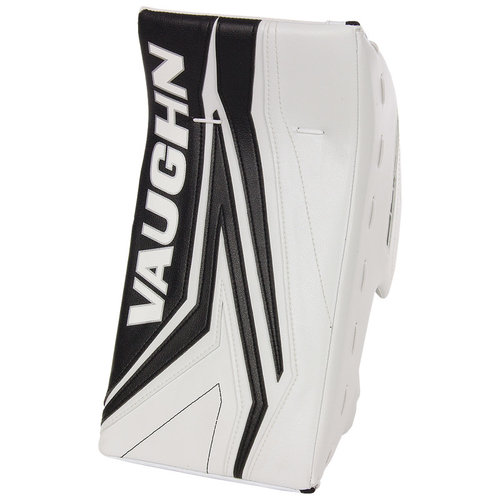 Vaughn SLR3 Goalie Blocker - Junior
Vaughn's SLR3 Junior Goalie Blocker brings a high-density internal foam blocking board and ergonomically shaped palm with cushion padding to reduce vibration.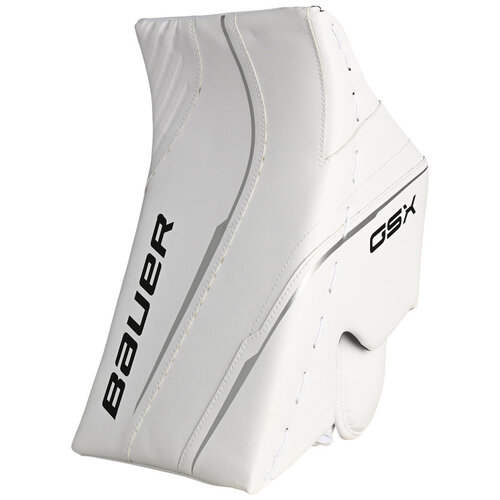 Bauer GSX Goalie Blocker - Junior
Article code
688698587364
Bauer's GSX Goalie Blocker will help you lean how to clear rebounds from the crease as fast as possible with greater range of motion, better protection and lightweight materials allowing for any goalie to learn the proper mechanics of a blocker save.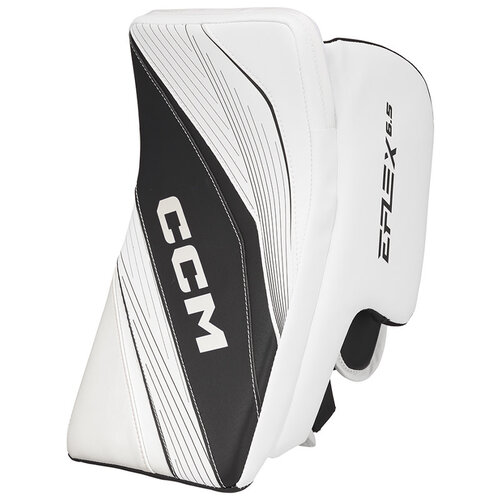 CCM EFLEX E6.5 Goalie Blocker - Junior
Article code
191520629670
CCM EFlex E6.5 Goalie Blocker offers a Flex Motion Cuff, an adjustable cuff with a maximum range of motion. A straight sidewall for a great feel and mobility when holding the stick. Also offers a Quick Release Strap for easy fine-tuning to adjust the fit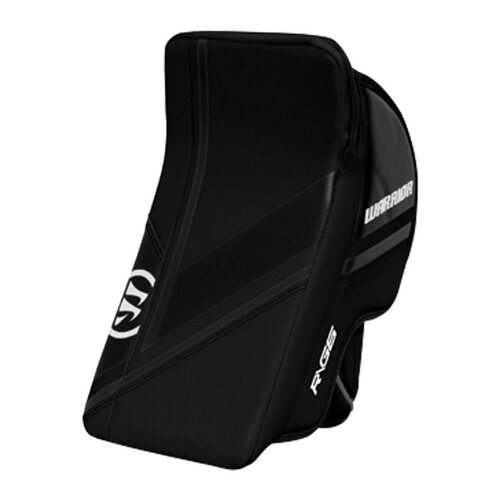 Warrior Ritual G6 E+ Goal Blocker - Junior
Article code
647742507666
Warrior's Ritual G6 E+ Goal Blocker has a flatter board profile to present a larger surface area to the shooter. The Ritual G6 E+ has an open cuff design for maximum wrist mobility while the thicker board provides maximum rebound speed.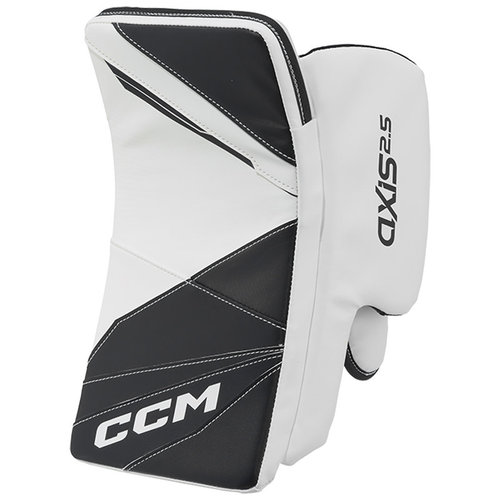 CCM AXIS 2.5 Goal Blocker - Junior
CCM's Axis 2.5 Goal Blocker has a lightweight feel and is built to direct out rebounds, has a balanced feel and provides great impact protection while Flexmotion² offers strategic segmentation and adjustablity for greater range of motion.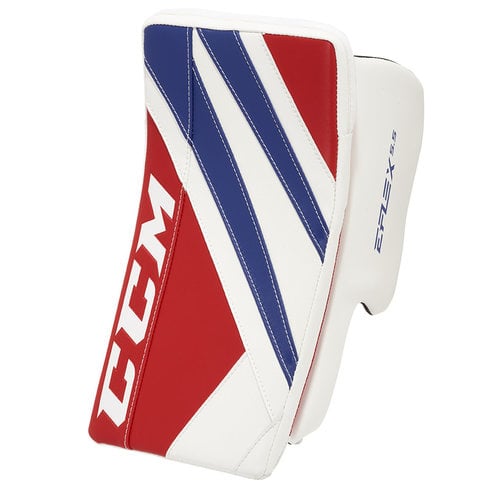 CCM EFLEX E5.5 Goalie Blocker - Junior
CCM EFlex E5.5 Goalie Blocker offers a Flex Motion Cuff, an adjustable cuff with a maximum range of motion. A straight sidewall for a great feel and mobility when holding the stick. Also offers a Quick Release Strap for easy fine-tuning to adjust the fit