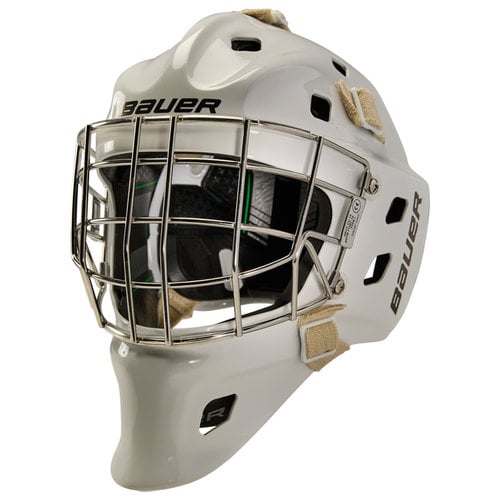 Bauer NME One Goal Mask - Senior - White
Bauer's NME One Goal Helmet is an elite-level goal helmet with an advanced carbon layering shell and thick durable chin. The liner offers extra protection with the DCT (Defense Cloud Tech) foam in the crown for lightweight protection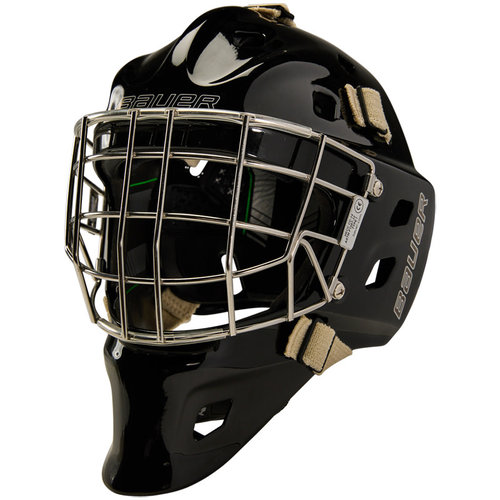 Bauer NME One Goal Mask - Senior - Black
Bauer's NME One Goal Helmet is an elite-level goal helmet with an advanced carbon layering shell and thick durable chin. The liner offers extra protection with the DCT (Defense Cloud Tech) foam in the crown for lightweight protection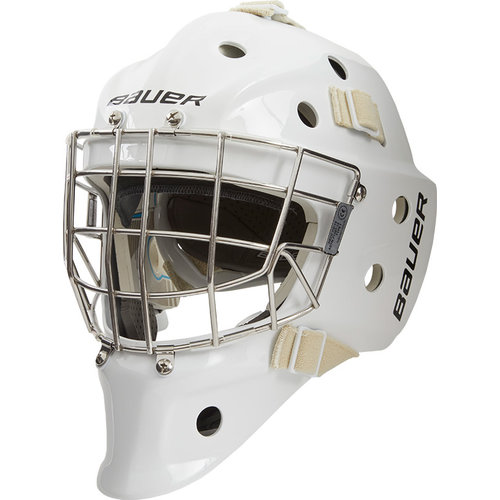 Bauer 940 Goal Helmet - Senior - White
Bauer's 940 Goal Helmet features a new higher end shell featuring a new elite level Fiber Comp shell. New smaller sizing to get the perfect fit. The Bauer 940 Goal Helmet comfort and performance upgrades come in the form of a new stretch spandex chin cup.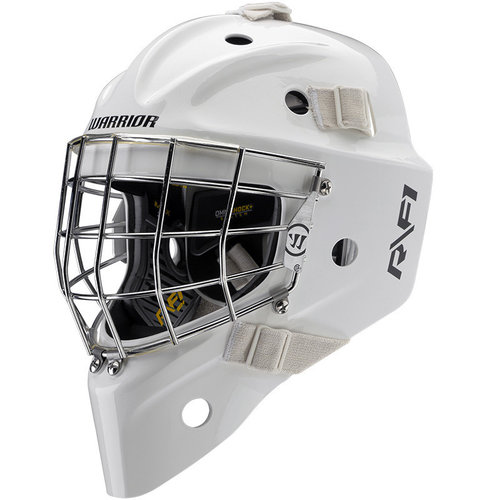 Warrior S20 R/F1+ Certified Goal Helmet - Senior
Warrior's R/F1+ certified goal mask offers FantomFIT, IMPAX foam for added protection, OMNIshock+ dual density foams, Minimus Carbon G1000 so you don't have to worry about your head and can concentrate on making the big save!