Products tagged with bauer helmet combo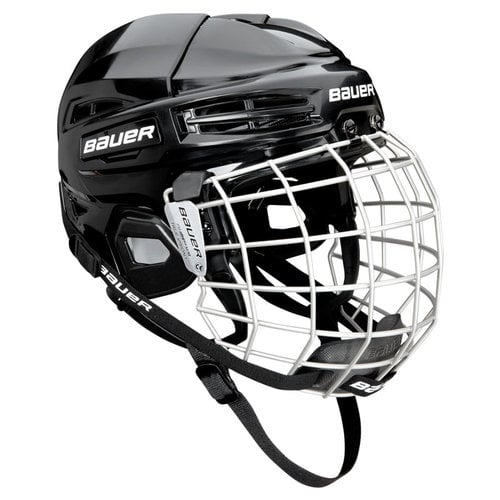 Bauer IMS 5.0 Helmet with Facemask II
Bauer's IMS 5.0 Hockey Helmet Combo comes with a Profile I cage, dual density foam and has tool free adjustment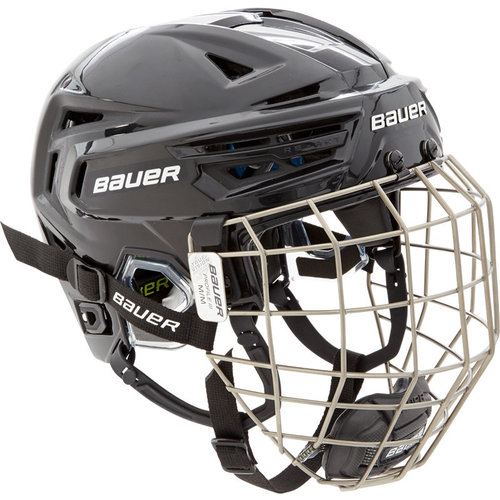 Bauer Re-Akt 150 Helmet with Facemask
Bauer's Re-Akt 150 Helmet Combo ups the look and feel of hockey helmets. FreeForm Adjustment System offer independent width and length adjustment.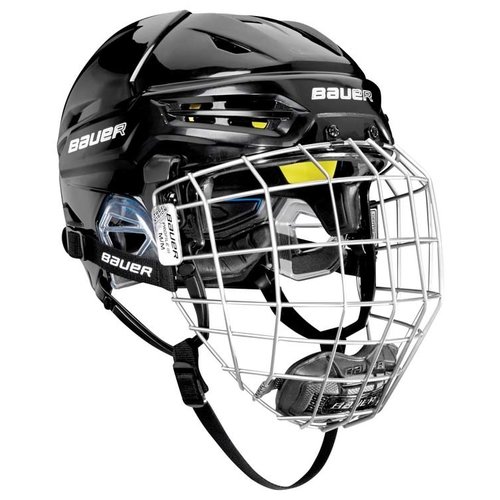 Bauer S18 Re-Akt 95 Combo Helmet with Facemask
For all types of players looking for enhanced comfort and protection with a wider fit, look no further than the Bauer Re-Akt 95 Hockey Helmet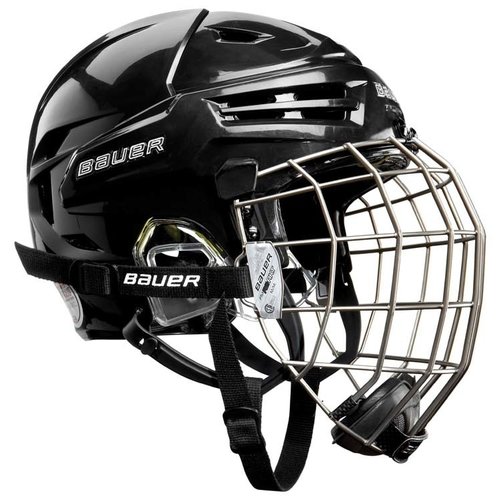 Bauer Re-Akt Helmet Combo with Facemask
Sleeker, pro inspired design modeled off the HH4500 helmet, passes the mirror test and has modern appeal. Offers the flexibility to adjust to various head shapes for a personalized and proper fit.
Bauer Re-Akt 75 Helmet with Facemask
Bauer Re-Akt 75 Helmet for the player who want a traditional style helmet with protection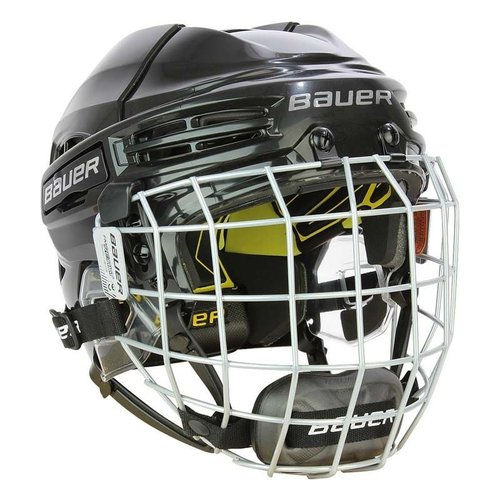 Bauer Re-Akt 100 Helmet with Facemask - Youth
The Bauer Re-Akt 100 Youth Hockey Helmet Combo is built with a SUSPEND-TECH liner system, PORON® XRD™ foam, triple-density impact management protection with dual density ear cover, and attached with Re-Akt facemask protection. This helmet is also CSA, HEC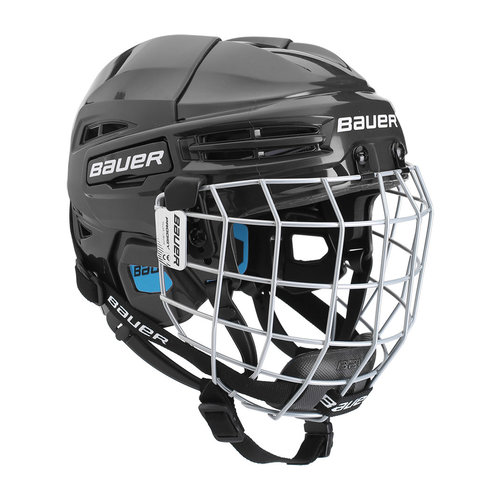 Bauer Prodigy Helmet with Facemask - Youth
The Bauer Prodigy Youth Hockey Helmet Combo is built with dual density foam, dual ridge crown, and a Bauer PRODIGY facemask. This helmet is also CSA, HECC, CE certified with a tool-free adjustment and a four position J-Clips plus adjustable top clips for