Products tagged with bauer junior shoulder pads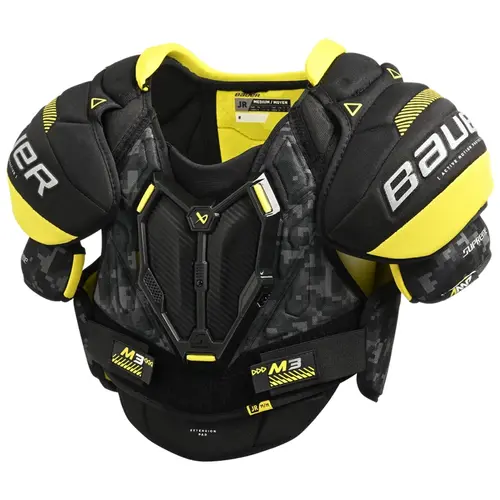 Bauer Supreme M3 Shoulder Pad - Junior
Article code
688698601596
Throw on the Bauer Supreme M3 shoulder pads, and hit the ice with confidence. The Supreme M3 shoulder pads have a low-profile, full-coverage cap and added flex points to give you the mobility you need to enjoy the game.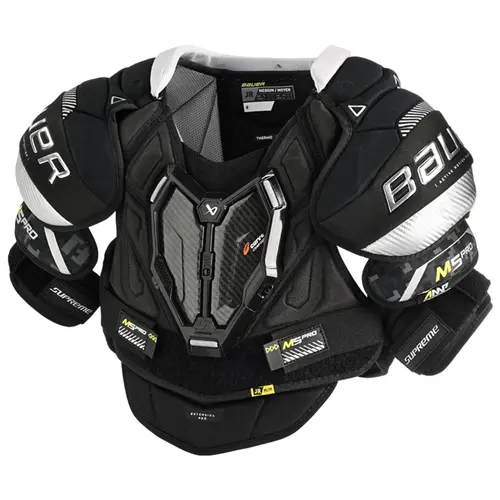 Bauer Supreme M5 Pro Shoulder Pad - Junior
Article code
688698601589
Stay well protected and comfortable on the ice with the Bauer M5 Pro shoulder pads with key tech from the elite-level MACH series allows these shoulder pads to feel comfortable, flexible, and strong in all the right places.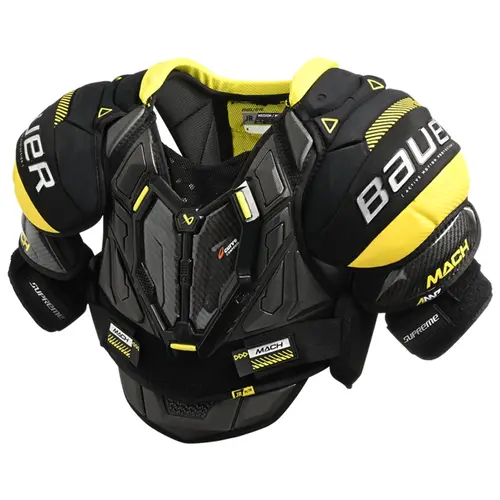 Bauer Supreme Mach Shoulder Pad - Junior
Bauer's Supreme Mach Shoulder Pads will protect your upper body like never before with full protective coverage with more flex points for added mobility so you can stay safe on the ice while performing at your best.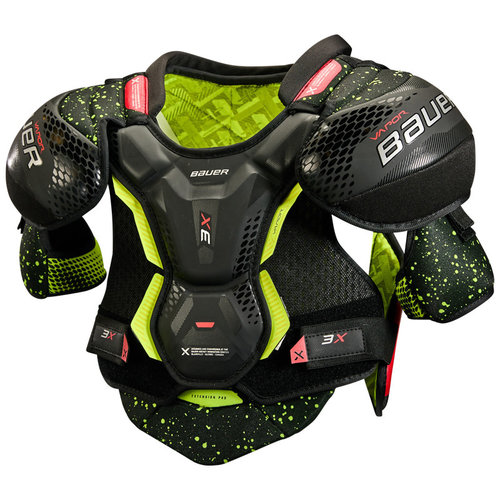 Bauer Vapor 3X Shoulder Pad - Junior
Bauer's Vapor 3X Shoulder Pad delivers the perfect balance of protection, comfort, and flexibility for the competitive player. The low profile shoulder cap keeps everything covered on the ice The VENTAPRENE vest allows for superior comfort and flexibility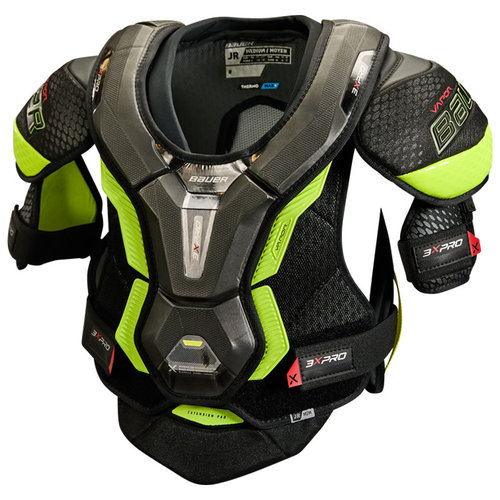 Bauer Vapor 3X Pro Shoulder Pad - Junior
Bauer Vapor 3x Pro Shoulder Pad delivers elite level protection at an incredible value. AEROLITE cap technology brings the lightest option to this price point. The floating sternum on top of the VENTAPRENE vest allows for more movement and flexibility.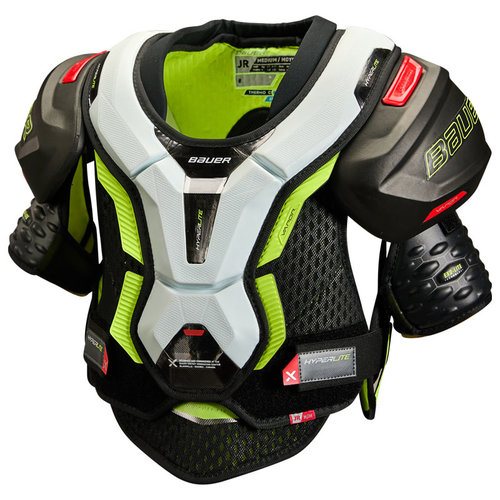 Bauer Vapor HyperLite Shoulder Pad - Junior
Bauer's Vapor Hyperlite Shoulder Pad provides the lightest elite level protection so you can play your fastest from start to finish. A SHOCKLite foam insert added to the floating sternum and spine increases protection on the flexible VENTAPRENE vest.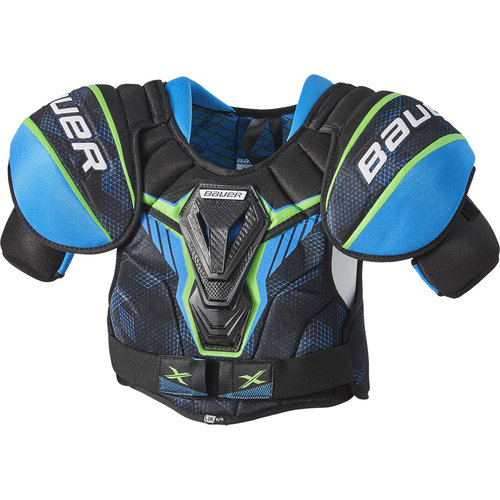 Bauer X Shoulder Pad - Junior
Article code
688698472189
The Bauer X Shoulder Pad is Extreme Comfort with a fresh graphic design. The Bauer X shoulder pad is designed with comfort in mind and uses a very soft Flexcell foam and sleeve fit to keep your movements natural and comfortable.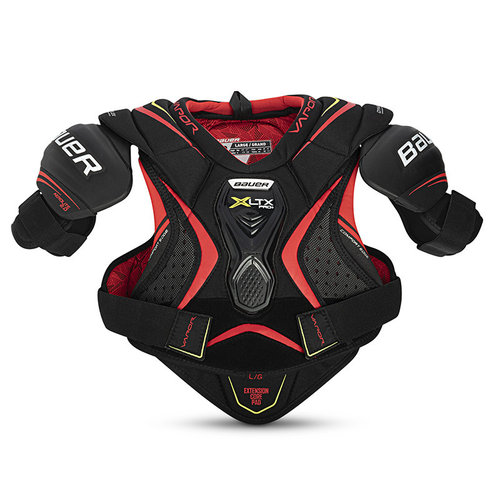 Bauer Vapor X:LTX Pro+ Shoulder Pad - Junior
Jerry's Hockey SMU Bauer Vapor X:LTX Pro+ Shoulder Pad has all the features of the Bauer Vapor X2.9 Shoulder Pad but the Vapor X:LTX Pro+ has THREE UPGRADES to make the Vapor X:LTX Pro+ Shoulder Pad stand above the Vapor X2.9