Products tagged with intermediate bauer goal sticks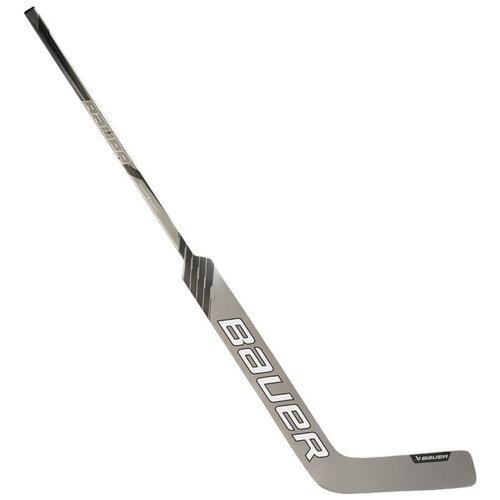 Bauer GSX Goal Stick - Intermediate
Article code
688698589986
Bauer's GSX goal stick is the perfect stick for the new, promising goalie featuring Supreme geometry for a balanced feel with lightweight improvements and a new graphic make the GSX an ideal choice for newer goalies or those looking for reliability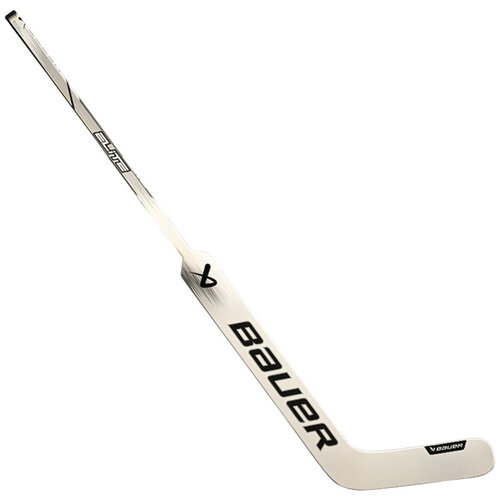 Bauer Elite Goal Stick - Intermediate
Article code
688698589962
The Bauer Elite Goal Stick is inspired by the popular Vapor 3X geometry with the Elite Goal Stick serving as a bridge between the GSX and X5 Pro models. The Elite Goal Stick packs a punch with a reliable construction, a pro look and unrivaled performance.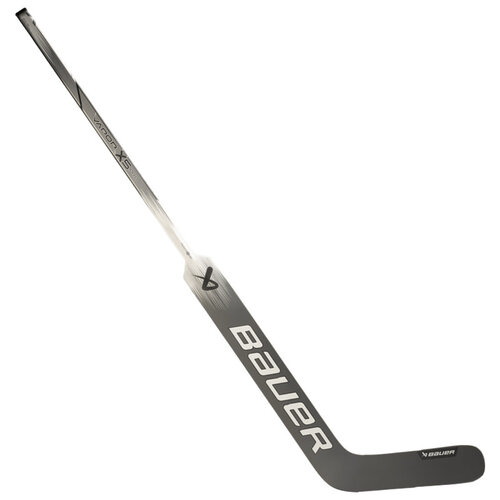 Bauer Vapor X5 Pro Goal Stick - Intermediate
Article code
688698589719
The Bauer Vapor X5 Pro Goalie Stick is a goalie stick worthy of your talent and aspirations. The Vapor X5 Pro is the first performance level stick with PentaGrip, separating you from the competition right away.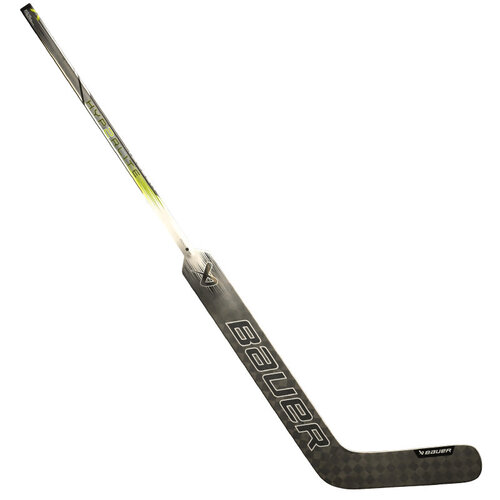 Bauer Vapor HyperLite2 Goal Stick - Intermediate
Article code
688698590180
Experience the next generation of lightweight with the HYPERLITE2 Goalie Stick. New technology from the top to the bottom makes this stick lighter, sturdier, and more balanced - perfect for any scenario in the crease or behind the net.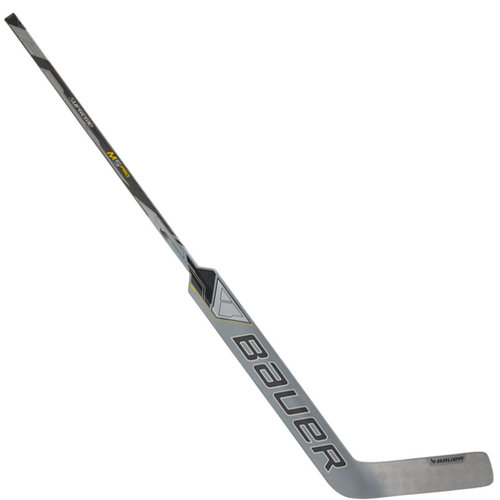 Bauer Supreme M5 Pro Goal Stick - Intermediate
Bauer's Supreme M5 Pro Goal Stick brings balance plus durability plus control to a performance level goal stick. The Supreme M5 Pro Goal stick has a new AEROFoam Bridge Core giving it a lightweight paddle construction with durability improvements.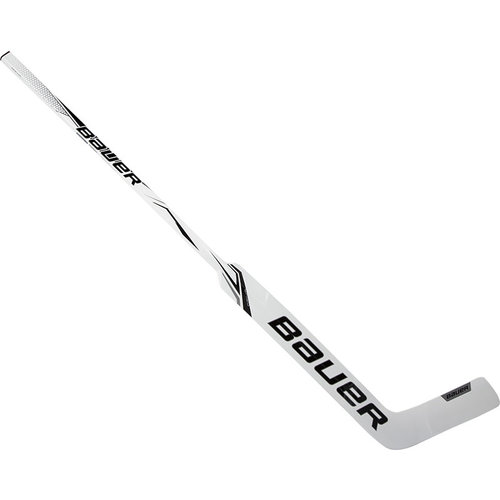 Bauer GSX Goal Stick - Intermediate
The Bauer GSX goal stick is for the recreational goalie. Bauer wanted to make sure it had the pro look of the Vapor with the Supreme shape. Ergo Shape on the paddle and updated to an Aerolite blade for better balance, durability and weight savings.