Products tagged with junior goalie helmets
Bauer 930 Goal Helmet - Junior - White
Bauer's 930 Goal Mask is the perfect goal mask for the recreational goalie. The Bauer 930 has a Lexan EXL shell with comfort foam liner, a new comfort shape Lexan EXL backplate, stainless steel hardware. A pro harness to hold keep your mask secure.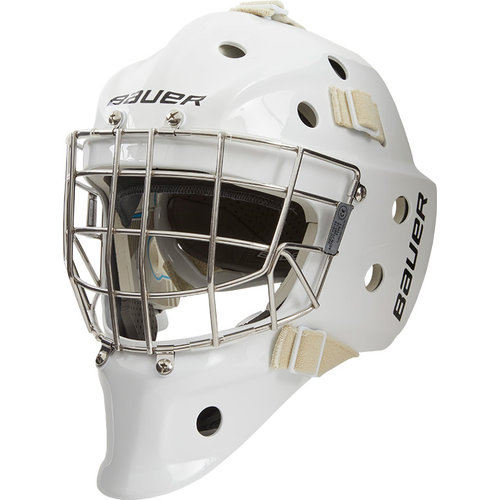 Bauer 940 Goal Helmet - White - Junior
Bauer's 940 Goal Helmet features a new higher end shell featuring a new elite level Fiber Comp shell. New smaller sizing to get the perfect fit. The Bauer 940 Goal Helmet comfort and performance upgrades come in the form of a new stretch spandex chin cup.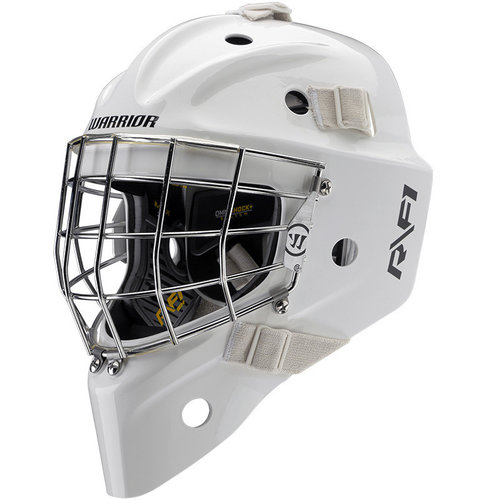 Warrior R/F1+ Certified Goal Helmet - Junior
Warrior's R/F1+ certified goal mask offers FantomFIT, IMPAX foam for added protection, OMNIshock+ dual density foams, Minimus Carbon G1000 so you don't have to worry about your head and can concentrate on making the big save!
CCM AXIS A1.5 Goal Helmet - Junior
CCM's Axis A1.5 Goal Helmet has a Poly-Carbonate shell for puck deflection and is built for protection and comfort.