Products tagged with supreme intermediate hockey gloves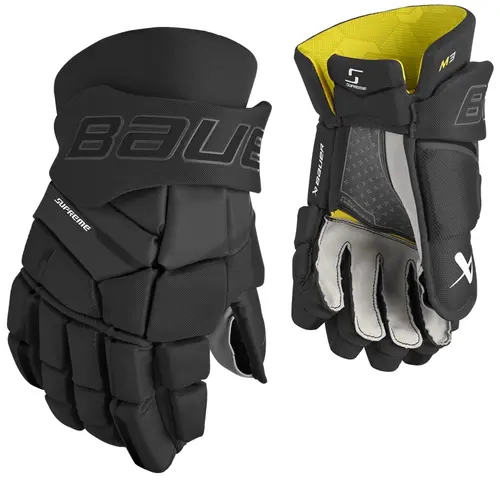 Bauer Supreme M3 Hockey Glove - Intermediate
Article code
688698602463
Bauer's Supreme M3 is the perfect glove for developing players! The Supreme M3 glove features and anatomical, tighter fit that allows for better feel and stick connection when shooting.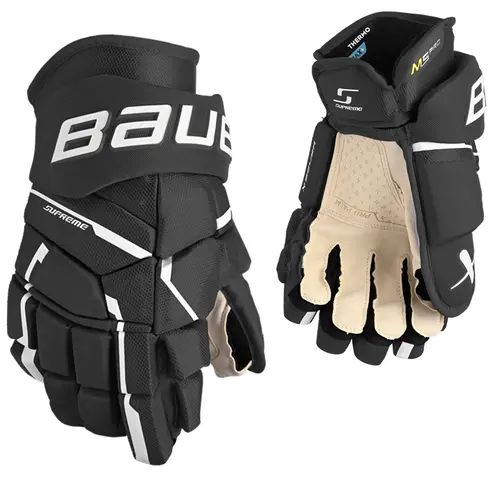 Bauer Supreme M5 Pro Hockey Glove - Intermediate
Article code
688698602326
Supreme M5 Pro glove is the protection you want, paired with the fit you'll love. Perfect for the competitive player looking for an anatomical-fit glove tuned for shooting that features pro-level technology without compromising comfort and durability.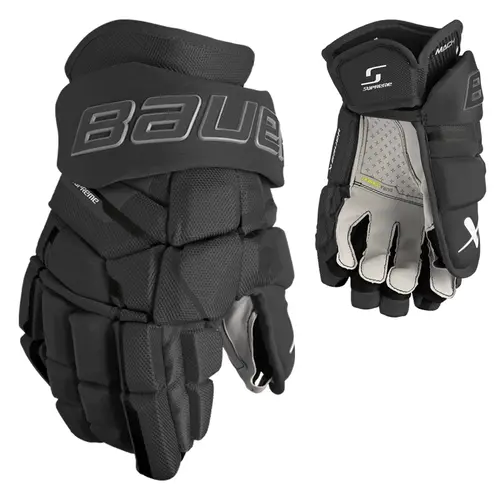 Bauer Supreme Mach Hockey Glove - Intermediate
Article code
688698602227
Bauer Supreme Mach hockey gloves protect your hands without limiting mobility. Built with added protection and comfort throughout the entire glove so you have the flexibility to stickhandle past opponents while putting shot after shot on net.