Products tagged with supreme senior shoulder pads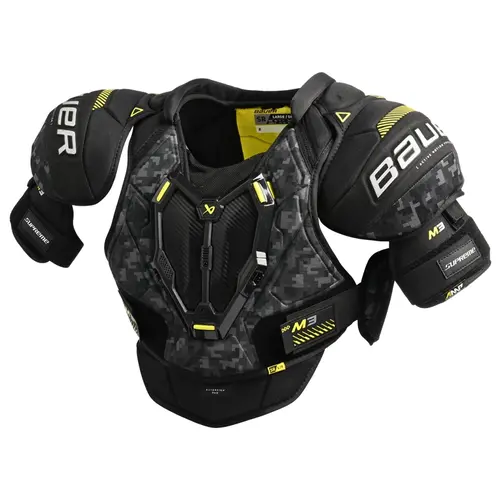 Bauer Supreme M3 Shoulder Pad - Senior
Article code
688698601497
Throw on the Bauer Supreme M3 shoulder pads, and hit the ice with confidence. The Supreme M3 shoulder pads have a low-profile, full-coverage cap and added flex points to give you the mobility you need to enjoy the game.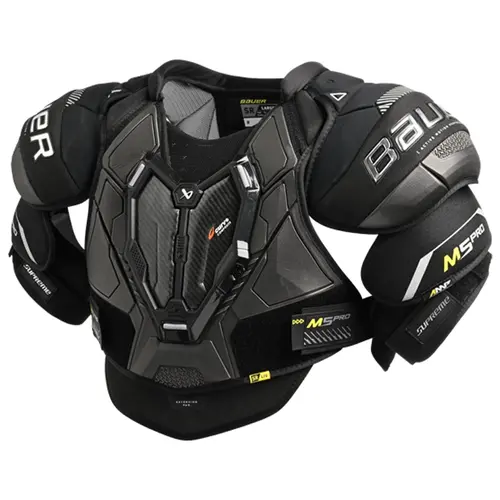 Bauer Supreme M5 Pro Shoulder Pad - Senior
Article code
688698601473
Stay well protected and comfortable on the ice with the Bauer M5 Pro shoulder pads with key tech from the elite-level MACH series allows these shoulder pads to feel comfortable, flexible, and strong in all the right places.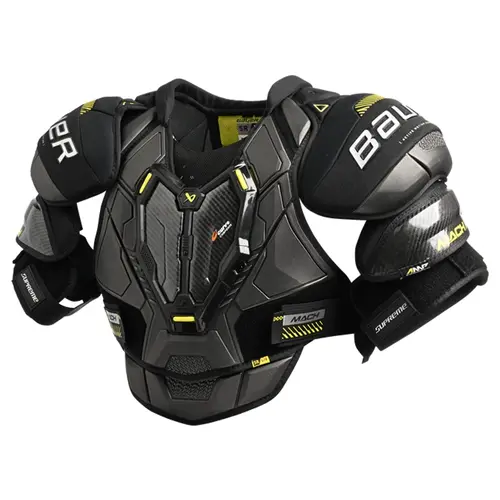 Bauer Supreme Mach Shoulder Pad - Senior
Article code
688698601459
Bauer's Supreme Mach Shoulder Pads will protect your upper body like never before with full protective coverage with more flex points for added mobility so you can stay safe on the ice while performing at your best.